2:10 Mission Fund Launches TODAY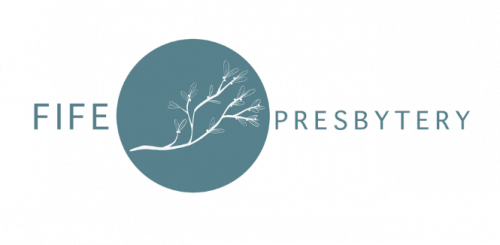 2:10 Mission Fund
Fife Presbytery's 2:10 Mission Fund will provide a small number of grants of up to £2,000 and two grants of up to £10,000 for funding to support the development of local mission initiatives and projects.*
"For we are God's handiwork, created in Christ Jesus to do good works, which God prepared in advance for us to do." - Ephesians 2:10
Introduction
Fife Presbytery 2:10 Mission Fund will support churches to test, grow and/or develop local mission initiatives or projects through a small number of one-off £2k grants.
Fife Presbytery 2:10 Mission Fund will also invest in well-developed and innovative mission ideas, initiatives or projects through 2x one-off £10k grants.
The Fife Presbytery 2:10 Mission Fund will use a participatory budget approach in awarding grants with a decision event being planned for early December.
Eligibility criteria
Individual Church of Scotland churches, groups of churches (including with ecumenical partners), or church affiliated projects can apply. Projects must be supported by a Fife Presbytery Church of Scotland and should take place or be based in the bounds of Fife Presbytery. Projects must either be new or be demonstrated to be growing and/or developing a current mission initiative.
Churches must commit to making a contribution to the total cost of the initiative of at least £200 for £2,000 grants and £500 for £10,000 grants - except where churches have unrestricted reserves of less than £10,000.
Criteria for funded projects
Mission initiatives will focus on at least one of the following priorities:
Developing mission through new ways of being church, including: new worshipping communities, online worship, fresh expressions or pioneering initiatives.
Engaging and attracting those aged 40 and under including children, young people and families.
What can and cannot be funded?
Awards are to be used with a revenue focus for:
Activity, event, equipment or material costs
Staffing or volunteer costs
Training or development costs
Awards cannot be used for:
Contribution to capital building costs
Covering retrospective costs
Making up shortfall in income.
Core costs for existing projects
Size of Grants
The exact number of grants depends on the number and size of applications and the final total mission fund budget available.
A small number of grants of up to £2,000; Two large grants of up to £10,000. (Total Mission Fund Budget - Approximately: £30,000).
When can I apply?
The Fund will open 5th November 2021. Closing Date Tuesday 30th November.
How to Apply?
To apply for the funding, you must complete and return this form by Tuesday 30th November 2021. Please contact neil.campbell@churchofscotland.org.uk with any questions or for help with the form.
Awarding Grants – Participatory Budgeting
Project Ideas will be shortlisted by Board of Mission Assessors. Successful shortlisted applications will then be open to Presbytery participation by voting from Friday 3rd to Wednesday 8th December, using an online opinion poll. Assessors will then decide and determine distribution of funds with winners being announced on Friday 9th December.
Please Note: Not all shortlisted projects will necessarily receive any funding and projects may be offered less than requested.
Fife Presbytery 2:10 Mission Fund Application
Before you complete this online form please note the following:
This application form is part of the Fife Presbytery 2:10 Mission Fund and may be subject to change
Only Fife Presbytery Church of Scotland congregations, affiliated projects/initiatives or presbytery initiatives are eligible to apply for this fund. If in doubt please contact neil.campbell@churchofscotland.org.uk
Use the Microsoft Word application that has been sent by email to all Presbyters, and once completed return to fife@churchofscotland.org.uk "FAO Lorraine - Mission Fund Application" If you have not recieved the application form please email fife@churchofscotland.org.uk and we'll get one to you.
If you have any questions about this form or any other aspect of the 2021 Fife Presbytery 2:10 Mission Fund please send them to: neil.campbell@churchofscotland.org.uk