2:10 Mission Fund VOTING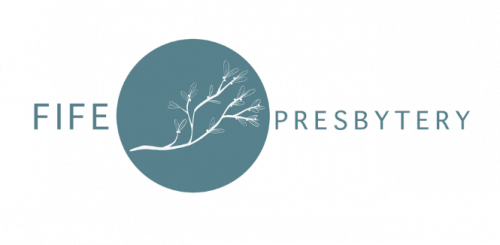 2:10 Mission Fund
Voting for Fife Presbytery's 2:10 Mission Fund is now open until 12pm, Monday 6th December.
Fife Presbytery's 2:10 Mission Fund will provide a small number of grants of up to £2,000 and two grants of up to £10,000 for funding to support the development of local mission initiatives and projects.*
"For we are God's handiwork, created in Christ Jesus to do good works, which God prepared in advance for us to do." - Ephesians 2:10
Introduction
Fife Presbytery 2:10 Mission Fund will support churches to test, grow and/or develop local mission initiatives or projects through a small number of one-off £2k grants.
Fife Presbytery 2:10 Mission Fund will also invest in well-developed and innovative mission ideas, initiatives or projects through 2x one-off £10k grants.
Criteria for funded projects
Mission initiatives will focus on at least one of the following priorities:
Developing mission through new ways of being church, including: new worshipping communities, online worship, fresh expressions or pioneering initiatives.
Engaging and attracting those aged 40 and under including children, young people and families.
Participatory Budgeting - Your choice
Our two priorities were: Developing mission through new ways of being church OR Engaging with under 40s including children and young people.
We received a very high number of excellent applications, with requests totalling £90k from an advertised pot of £30k! Following difficult shortlisting, we are now ready to move to a participatory budget vote!
Due to the number of applications received, practicalities and technological restraints, on this occasion, the vote will be for mission projects seeking larger grants of up to £10k only. Board of Mission Assessors will make decisions on applications for £2k grants with outcomes announced next week. And in order to get funds to churches in a timely manner, we are required to submit decisions to 121 by 7th December, therefore voting has been brought forward.
Please find below our 5 shortlisted project choices.
Voting is conducted using a preference system, so you may indicate support for all projects, from your most preferred to least preferred.
*VOTING OPEN UNTIL 12PM, MONDAY 6TH DECEMBER*
Shortlisted Projects for £10k Grants
Project Name: Kingdom Think Tank
Congregation(s)/Supporting Congregation(s): Kirkcaldy: Dysart St Clair, Pathhead
Description: Our project has been initiated by the urgent need to deliver Mission and Ministry in the North East of Kirkcaldy. The Kingdom Park Development sits in an area that has been sadly neglected for a very long time. Gallatown borders on the new housing scheme and is recognised as one of the priority areas in Scotland. Until the proposed Community Centre has been built we will continue to research how best we can ensure a presence in the new housing development and the surrounding area. Ideas that are being considered, as to their viability, cost suitability and sustainabilty are the:- Viewforth Community Campus, Purchasing a used Portacabin, Pop-up Church in a gazebo (when weather improves). We hope and pray that our project will encourage Mission and Ministry to develop in its own way, (as God leads it) to listen rather than talk, allowing us to find new ways of being Church whilst serving the community. Our newly formed committee with elders from Dysart St Clair and Pathhead Church will work together to do our best to nurture faith and develop new ecclesial and Christian communities and to deliver Mission in all its forms to everyone in this part of our community.
Project Name: Fife Pilgrim Way – Pilgrim Pastorate
Congregation(s)/Supporting Congregation(s): Dunfermline Abbey, Kinglassie and Auchterderran, Glenrothes: St Columba's, Ceres, Kemback and Springfield and Scottish Episcopal Church - Diocese of St Andrew's, Dunkeld and Dunblane.
Description: The Fife Pilgrim Way (FPW) Pilgrim Pastorate project seeks to develop church engagement with the FPW to develop Christian spirituality by employing a suitably qualified and experienced individual to work with local congregations, key volunteers in local communities, and visiting walkers and cyclists to test the viability of a Pilgrim Pastorate. By replicating practices adopted successfully in the Lutheran Churches in Europe, we will develop the FPW as a valuable spiritual resource and not just a long distance walking route.
This 12-month pilot project will be ecumenical, focusing on a limited number of congregations and communities along with walkers and cyclists. The outcomes will include: developing meaningful pilgrimage experiences by speaking to congregations; leading outdoor pilgrimage walks which include prayer, reflection, and conversation; training church members in making connection between their place of worship and visiting pilgrims; and using digital and other media to publicise Scotland's first ever Pilgrim Pastorate. This will also reinforce links with the Fife Coast & Countryside Trust, community groups and public bodies interested in developing faith tourism across Fife more widely.
Project Name: Children & Family Outreach Project
Congregation(s)/Supporting Congregation(s): Dunfermline East
Description: Our project aims to bring support, witness and community to the young families in our area. In 2018, >1000 of those in our parish of 13000 were aged 0-4 years. The pandemic, along with the end of our former family worker's role, gave us time to reflect on the successful work we have undertaken with this age-group and their families pre-Covid. We began to believe that we should not simply re-boot this work but do so with a new, inclusive focus. We will employ a worker to dedicate 15hrs per week to this project, so that together we can:
1. Develop and enlarge our newly-formed Parent and Toddler groups (Pop-Up Play) to their full capacity.
2. Specifically ensure the groups are fully inclusive to the growing number of children with Additional Support Needs (such as autism) who can struggle in mainstream groups leaving parents anxious, isolated and sometimes rejected.
3. Provide opportunities for friendship-building and pastoral support to those parents/carers who may feel isolated, especially those with children with ASN.
4. Offer groups where those who find they want to, can begin to explore values and faith in a way that feels comfortable to them e.g. Parenting Courses, Alpha groups.
Project Name: Me & You @ Abbeyview
Congregation(s)/Supporting Congregation(s): Dunfermline: St Ninian's
Description: Dunfermline St.Ninian's is in one of the 10% most deprived areas in Scotland. During lockdown, we pursued an initiative attracting over 250 young people to the church where we provided a good foundation o fsupport both spiritually and emotionally for the younger generation. Our professional community research identified the need for supporting young people and families. We held three successful youth events over the summer months of 2021 as a pilot project funded by the Carnegie Trust. Following on from this success we subsequently funded a further three events ourselves. We seek to grow this thriving ministry programme building up on these foundations with every one involved; young and old aiming to provide an environment that is safe, nurturing and loving by responding to human need in loving service. We will then offer young people the opportunity to explore the Christian faith, through Scripture Union and Youth Alpha. Both of these courses are young people friendly and give great opportunities for teaching and discussion, over a 'family meal'. With Christ at the heart of all that we do, this enables us as a church to share the good news of Jesus, make disciples and live as God's people throughout the community
Project Name: Kirkcaldy Area Reachout Team (KART)
Congregation(s)/Supporting Congregation(s): Kinghorn Parish Church
Description: Kirkcaldy Area Reachout Trust (KART) is an existing and well-established Christian Youth Charity. We started when a group of local Christians in our community including a COS Minister saw there was a need to bridge the gulf between churches and our young people. Since our beginnings Kirkcaldy Presbytery has been a pillar to us by significantly supporting us financially each year since 2009. It was a massive blow to learn that this was no longer possible. KART's activities include working alongside churches, primary and high schools, school chaplains, lunchtime and after school clubs, youth events and holiday clubs, residential camps and football coaching. We are encouraged by and thank you for the opportunity to be considered for an award and we are applying under the revenue focus of 'Staffing'.
Once you have read about all our shortlisted projects, please visit: https://forms.office.com/r/cmxFe8F3fh
Voting is open to all persons within Fife Presbytery, including affiliated projects and ecumenical partners.
Thank you for participating in Fife Presbytery's 2:10 Mission Fund!