A Christmas Letter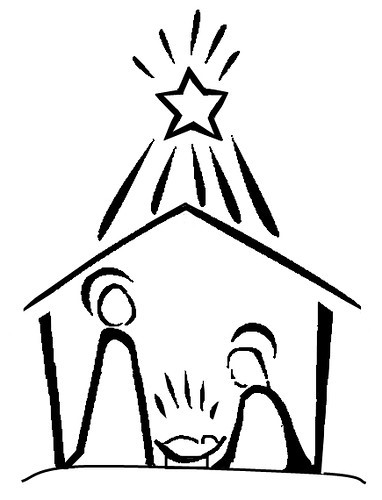 A Christmas Letter from Jane
2021
Dear Friends,
"Hey! Unto you a child is born!"
New Testament scholar Robert Redman writes about a play called The Greatest Christmas Pageant Ever. In it, a family from the poorest side of the tracks hijacks a children's pageant, upsetting everyone's carefully prepared costumes and lines. They take the choice roles by force, and as the performance degenerates into chaos, the youngest child playing the angel yells raucously over the din, "Hey! Unto you a child is born!" Amazingly, commented Redman, "the great news of Jesus' birth still cuts through all our noise, unruly clamour and our own restless souls." I love that.
Tony Blair's speech writer Philip Collins said, "You can write the most brilliant, elegant speech, but if you've got nothing to talk about, no-one will remember it." Another great writer Rowan Williams said, "This is ultimately how God speaks, because God doesn't need to supplement, boost or spin … after all his first words to Moses were two: 'Ego eimi!' "
There's so much chatter and noise isn't there? I avoid social media when I can and even without it, my world is loud. If it's not app's pinging it's friend's ringing, if it's not rolling news it's stark newspaper headlines, if it's not Jeremy Vine arguing the toss about the do's and don'ts of vaccination it's morning bulletins by the First Minister bringing critical updates affecting life and death - and I've not even mentioned our family cares and joys, or Kirk matters which are important to all of us.
"The angel said, 'Don't be afraid. I'm here to announce a great and joyful event that is meant for everybody worldwide: A Saviour has just been born in David's town, a Saviour who is Messiah and Master.'" (The Message:St Luke 2 vv 10 - 12)
I take comfort in Luke's messaging. He wrote his gospel with an eye to a long reach, and his messaging is clear. His opening two chapters weave the titles humans claimed and claim, emperor, governor and we may add monarch, archbishop, president, CEO, and he announces their power isn't all that, and it's not the last word - all these powers in the Kosmos don't add up to the power birthed in the gurgle and cry of the infant Jesus.
Rowan Williams sums up, and is deeply reassuring in a world which feels increasingly complex, and speaks to our lives interwoven with competing needs. He writes, "In a world of competition, frenzied chatter, control obsession there is a rhetorical rightness in a God who speaks first in a child's cry … and it is so cruelly hard - for believer and unbeliever alike - to face the possibility that silence, stumbling, apparent crudity tells you more about God than the languages of would-be adult sophistication … as if the best theology were the noise of someone falling over in the dark."
In a complex world intent on its own determination to succeed and terrified of failure, let's take courage and confidence in the ridiculous Godly message of power being vested in infancy and falling. Perhaps a theology of falling in Christ's name may raise our vision in the year to come? Falling into love's grip, landing in an unexpected place re-built, standing tall in the new Kingdom, blazing a trail for absolutely everyone.
Waiting and Watching - A prayer by Janet Lees
Holy One,
we wait for you
to come to us again,
baby-small and vulnerable,
to grace our poverty,
our humanity
with a heart beat,
a breath and a cry.
Holy One,
you wait for us
to notice you again,
baby-small and vulnerable,
here in these people
and in this place,
present in a heart beat,
a breath and a cry.
May the guiding Spirit
once again bring your waiting
and our waiting together,
to lift up the vulnerable,
and confirm the beauty of our humanity,
each heart beat,
every breath and cry
bringing to birth renewed lives
filled with everlasting hope.
Amen.
Rich in hope…
It's hard to be hopeful when so much uncertainty burdens and overwhelms us… When there are too many tasks and not enough day… When our heads are down, getting on with the job, with no time to pause and raise them to see... When we're afraid of what the future might hold, so we turn and fixate on the past…
"Do not be afraid" is the most repeated plea in the Bible... Some argue "Do not be afraid" or similar phrase occurs 365 times, once for each day of the year… "Don't be frightened" the Angel told Mary… "Don't be afraid" the Angel reassured the Shepherds… A message of Advent is that if we put our trust and our faith in our God, Our fear can be reborn as hope; And, hope in all its fullness is found, as the Shepherds discovered, lying a manger… In the Christ child, Jesus…
As followers of Jesus, and followers of His Way, we can be rich in Hope… Over the course of this year it has been inspiring to see the breadth and depth of hope-filled work taking place across our Presbytery: Messy Churches, Foodbanks and Poverty Support, Mental Health Groups, Forest Churches, Children & Youth Work, Alpha/Discipleship Groups, Café Churches, Uniformed Organisations, Music Groups/Choirs, Mission Projects, Guilds and more!..
Hope being offered across Fife by dedicated and passionate congregations, elders, readers, deacons, ministry staff and ministers, All inspired by a faith we share, serving richly in the Hope and Love, Hope and Love that was discovered in a manger… There is so much to be thankful for! And so much to give us hope for tomorrow… May the love, joy and peace of the Christ Child meet you in the noise and hopefully in the silence of this Christmas Season.
May the blessing of Almighty God,
Father, Son and Holy Spirit
be with you and all those whom you love
this Christmas time and always.
Jane, Neil and David